Account Outsourcing has become the magic word in a world of competition where accounting services providers and accounting services buyers are mutually benefited through the exchange of quality accounting services for money. Outsourcing function means one less internal function that takes time and resources away from what determines a company's success. Further, Accounts Outsourcing provides you with a team of experts who fully understand the statutory requirements of business and how changes in legislation may affect your business. Any business can reap considerable benefits of accounts outsourcing, which include reducing costs and freeing up valuable time to concentrate on running your business. Outsourcing bookkeeping work is beneficial for many companies, especially small scale business ventures.
Benefits of outsourcing:-
Outsourcing may reduce costs.
" Quite simply, having one less internal function means less staff and the related salary, training, benefits, and recruitment costs. Income and payroll tax laws are ever-changing & complicated. Utilizing an experienced accounting firm can help to assure those costly penalties related to non-compliance are avoided. And as noted above, being more focused on the part of your business that makes revenue will help you be more profitable."
Outsourcing often translates into better accounting information.
"To support & build their business, accounting firms rely on their reputation for giving excellent service to their clients. As a result, they tend to hire the most proficient people in the field & deliver a high quality of financial knowledge. And the better the knowledge, the better business decisions you can make."
Outsourcing provides you the latest technology for better accounting.
"Accounting firms invest in the recent technological advancements related to accounting systems & techniques while continuously nurturing their employees regarding how to use them.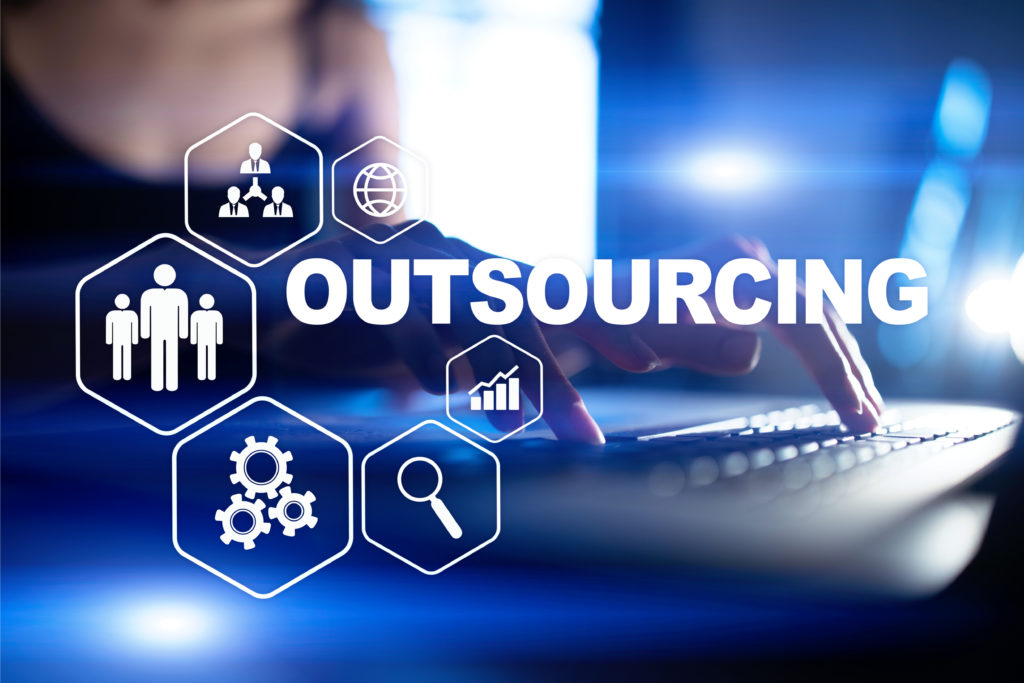 Outsourcing lets you select the services you need.
" Most accounting firms offer a wide range of accounting services, allowing you to pick only the ones that apply to your business. You also have the flexibility of climbing up or down as necessary."
Outsourcing allows you to concentrate on making widgets.
"Letting someone else do some or all of the accounting lets you devote more of your time & resources to your core business. Focusing on the management of day-to-day operations can boost efficiency and productivity & potentially generate more income."
Outsourcing gaining from the assistance of experts:
Outsourced financial services providers hire experienced specialists to perform accounting services and payroll processing services. These experts can provide apt tips and timely advice about payroll services as companies grow and processes become more & more sophisticated.
 Outsourcing avoiding reconciliation worries related to financial institutions
 :
Bank reconciliations can be quite tedious and an ongoing process consuming a lot of effort and time in terms of keeping track of all the payments by the bank during the rolling out of paychecks. This can be avoided by delegating payroll services to experienced payroll outsourcing companies.
Outsourcing 

avoiding penalties during tax processing:
Inappropriate payroll management could lead to incorrect tax filing resulting in tax penalties. Outsourcing payroll processing services to experts can save companies these hassles & ensure accurate payroll processing.