What is Payroll?
Payroll is a list of employees who get paid by the company. Payroll also compares to the total amount of money the employer pays to the employees. As a business function, it involves:
Developing organization pay policy including leave encashment, flexible benefits policy, etc.

Defining payslip elements like basic, variable pay, HRA, and LTA

Gathering additional payroll inputs (e.g., the organization's, food vendor may supply knowledge about the amount to be recovered from the employees for meals consumed)

The actual calculation of gross salary, statutory as well as non-statutory deductions & arriving at the net pay

Releasing employee salary

Depositing dues like TDS, PF, etc. with proper authorities & filing returns
In short, we can say that the payroll process includes arriving at what is due to the employees also called as 'net pay' after adjusting necessary taxes and other deductions.
What are the stages of Managing payroll?
A payroll officer needs to do careful planning. There are always continuing tasks that need to care and a constant need to control changes to withholdings, contribution to social security funds, etc. The entire process can be divided into three stages, pre-payroll, actual payroll, and post payroll activities.
Defining payroll policy
The net amount to be paid is affected by multiple factors. The company's various policies such as pay policy, leave & benefits policy, attendance policy, etc. 
Gathering inputs
The payroll process involves communicating with multiple departments and personnel. There can be information like mid-year salary revision data, attendance data, etc.
Input validation
Once inputs are received, you need to check for the validity of the data concerning adherence to company policy, authorization/approval matrix, right formats, etc. You also need to assure that no active employee is missed out and that no inactive employee records are included for salary payment. 
Payroll calculation
At this stage, the validated input data is filled into the payroll system for actual payroll processing. The result is the net pay after adjusting certain taxes and other deductions. Once the payroll process is over, it is always a good practice to reconcile the values and verify for accuracy to avoid any errors.
Statutory compliance
All statutory deductions like EPF, ESI, TDS are deducted at the time of processing payroll. The company then remits the amount to the respective government agencies. The frequency can vary depending on the nature of the dues. In most of the cases, payment of dues is made via challans. After all, dues are paid return/report are filed. E.g., for filing PF return, ECR is generated and filed.
Payroll accounting
Every company keeps a record of all its financial transactions. Salary paid is one of the important operating costs which has to be reported in the books of accounts. As part of payroll management, it is necessary to check that all salary and reimbursement data is fed accurately into the accounting/ERP system.
Payout
You can pay a salary by cash, cheque,& bank transfer. Typically organizations provide employees with the salary bank account. Once you complete payroll, you need to ensure that company's bank account has enough funds to make the salary payment. Then you want to send a salary bank advice statement to the concerned branch. This statement is issued with particulars like employee id, bank account number, amount of wages, etc. If you are opting for payroll software that has an employee self-service portal, you can simply publish the payslips, and employees can log-in to their account and access the payslips.
Reporting
Once you complete payroll runs for a particular month, the finance & high management team may ask for reports such as department wise employee cost, location wise employee cost, etc. As a payroll officer, it becomes your responsibility to dig into the data and extract the required information and share the reports.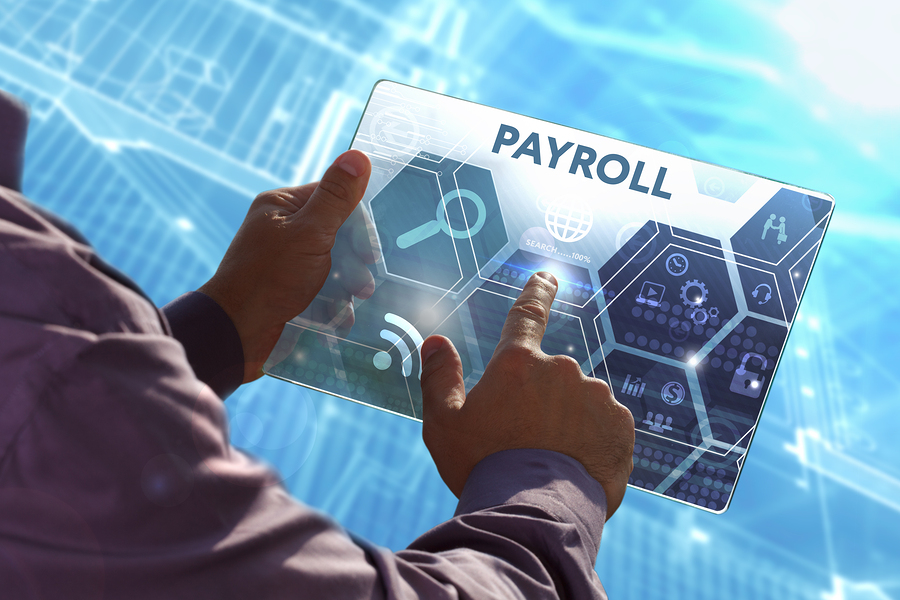 Statutory compliance in Indian payroll
When you run payroll, being statutory compliant means that you are paying as per the applicable employment norms set by the central and state legislation. The common statutory provisions that apply to Indian businesses include the provision for minimum wages, payment of overtime wages to workers, TDS deduction, contribution to social security schemes such as PF, ESI, etc.
While computing salary you need to consider all these deductions and contributions. Income tax is one such deduction. At the beginning of the year, the employee is asked to make a declaration about his additional income, tax-saving investments, etc. called an 'income tax declaration.' Accordingly, the employee's tax liability is calculated, and the TDS is deducted.
Based on the above tax slabs, you can calculate monthly tax liability and deduct TDS. The TDS is then deposited monthly with the government, and a quarterly report of all deductions is also filed. Once you complete TDS returns for the fourth quarter, you can issue form 16 to employees. The employees use this form 16 as proof of tax deducted at the time of filing their individual income tax return.
Non-adherence with the statutory law can lead to heavy fines and penalties. That is why you need to be up to date on all tax & payroll statutory changes.
Challenges in handling payroll management process
The payroll process becomes challenging due to two main reasons.
The requirement to stay a statutory complaint
As mentioned before, non-adherence to statutory laws can lead to levy of fines & penalties and in the worst case may even threaten the existence of the business. 
Dependence on multiple payroll inputs sources
Before payroll can be processed, you need to get all the data together from sources such as attendance register, conveyance facility availed record, data from HR team like salary revision information, etc., making it a difficult process. For many years HR & payroll officers were managing payroll on excel sheets, but excel sheets have problems like dependency on excel formulas for salary calculation, complexity in adding & removing employees, and other limitations like manual data entry, difficulty in extracting information, etc.